At BUUS Refrigeration we do our outmost to keep our customers satisfied. Naturally you will expect that the equipment is the best quality available.
BUUS does not consider a sale to be closed as long as the machine is running. Any equipment that is used will require spare parts from time to time. Time is money and wasted production time is often very expensive.
If you order spare parts before 12AM we can ship the spare parts by express mail the same day. In most of Europe the spare parts are delivered within two days.
Our engineers are used to work in 'any corner of the World'. You are always welcome to ask for an offer for a repair or for one of the engineers to work as supervisor.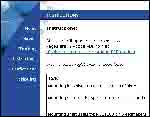 We aim to keep our dealers and customers up to date with the information. Both from the office and the workshop. One of the ways is the Dealers Hub where registrated dealers will find technical tips and tricks.